Garden
11.79
Home & Garden - Spectacular and unusual coloring! Exotic caladium is a native of Thailand. Heart-shaped leaves measure up to 10'' long and 5'' wide. Can be grown indoors or outdoors. Plant them in partial to full shade. Zones 9-10. Thai Beauty Caladium
||Directgardening.com offers one of the easiest ways to plan a garden. Simply select from one of the many Pre Planned Gardens .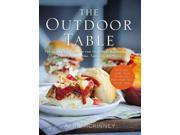 35.00
Home & Garden - The Outdoor Table Binding: Paperback Publisher: Harpercollins Christian Pub Publish Date: 2015/06/02 Synopsis: A cookbook and entertaining guide provides recipes for outdoor gatherings, including garlic butter grilled asparagus, honey buttermilk biscuit sandwich, summer squash tart, Lowcountry shrimp boil, and jerk chicken wraps with nectarine salsa. Language: ENGLISH Pages: 297 Dimensions: 9.00 x 7.00 x 1.00 Weight: 1.45.


199.99
Home & Garden> Fountains -

Classically shaped garden fountain made from high tensile fiberglass with a bonded finish designed for long term beauty and functionality. The Venice Garden Fountain features easy setup and maintenance, and stunning good looks in any garden. Water tumbles down, adding the tranquil and pleasing sound of nature.
Measures 24.5 inches in Diameter by 43.75 inches tall and weighs 45 pounds
Our fountains provide value pricing, superior craftsmanship, and minimal maintenance.
The Venice Garden Fountain includes a UL listed and approved variable speed fountain pump designed for long term use.
Made from high tensile fiberglass, which combines beauty and long term durability. Stronger than standard fiberglass, our high tensile finishing is bonded and fuses the finish into the fiberglass, for increased durability and a fountain with a rich and alluring texture.
No plumbing is required, as water recirculates within the fountain.
This fountain is available for shipping to any address in the continental USA via UPS in a single box, the fountain normally leaves the warehouse the next business day after your order is received.
For easy of use, the fountain plugs into any standard 3-prong household outlet, indoors or out. Suitable for indoor or outdoor use.JK-122 Tivoli USA Fiberglass Garden Fountains

Praying Angel - $229.99
The Praying Angel Garden Statue will lend an inspirational touch to your home or garden. No detail is spared on this beautiful piece, from the feathers on the wings to the folds in her gown. Place this lovely piece out in your garden for an unforgettable focal point.
Shown in the ALPINE STONE (AS) patina (color), the Praying Angel Garden Statue is available in your choice of classic and distinct patinas, each applied by hand. .
Durably constructed of high-quality fiber-reinforced cast stone concrete, this statue is designed to last a lifetime.
There is no substitute for luxury home and garden decor. Our pieces provide value pricing, premium materials, unique designer detail, and superior craftsmanship. All of our Campania International statues are manufactured entirely in the USA.
The Praying Angel Garden Statue is 27" tall by 12" wide by 12" long. It weighs 62 pounds.
Shipping for this statue is available to any address in the Continental USA. It normally ships from the factory in 2 weeks from the order date, and will ship via UPS
Free Shipping to any address in the Continental USA!

The Praying Angel Garden Statue will add the perfect finishing touch to your patio, courtyard, front entrance, or garden. Order today!



Showing page 1 of 7 pages [Next] [Last Page]